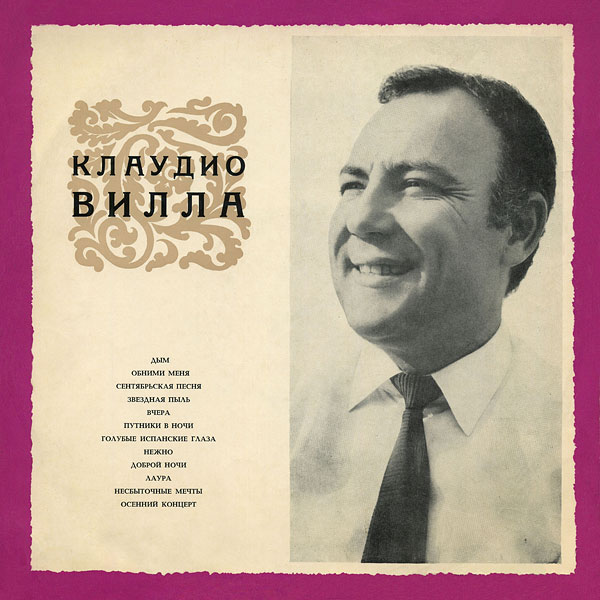 This Soviet LP from 1970 presents the Beatles song Yesterday (listed in Russian as Вчера) sung by Italian singer Claudio Villa accompanied by unnamed orchestra. Authorship of the composition is stated as "J. Lennon and P. McCartney – Romano". The song is performed in Italian and Romano is apparently the author of Italian lyrics.
For more information with sound track click
here
.
На этом советском диске-гиганте 1970 года была представлена битловская песня Вчера (в оригинале Yesterday) в исполнении итальянского певца Клаудио Вилла в сопровождении неназванного оркестра. Авторство композиции указано как "Дж. Леннон и П. Маккартни – Романо". Песня исполняется на итальянском языке, и Романо, по всей видимости, является автором италоязычного текста.
Более подробная информация и звуковой файл находятся
здесь
.