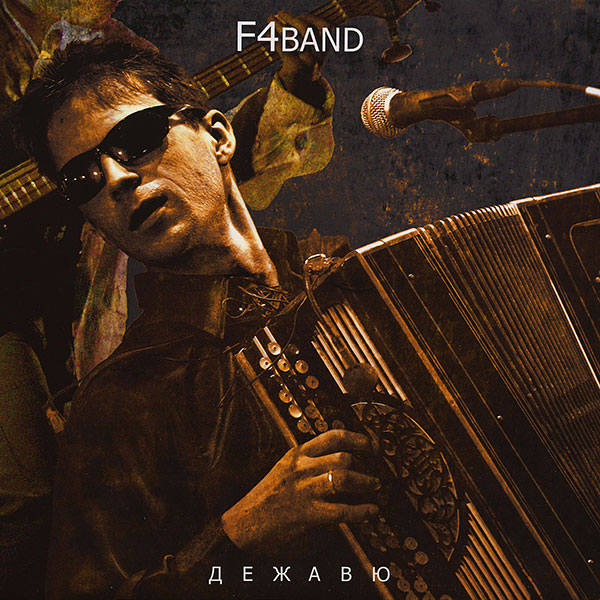 Artist: Fyodor Chistyakov and F4BAND
Album: DEJA VU
Format: LP
Label: Nowhere Records
Cat. #: ZAN004
Released: January, 2013
Country: Russia
This LP presents the song 'Представь себе' (track 2 on side B) performed by Fyodor Chistyakov (bayan, vocal) and his F4BAND (Russia). The authorship of the composition is not listed either on the sleeve or label (also the authorship of other tracks is absent). Actually it's a cover version of John Lennon's Imagine, recorded and mixed in summer 2010, but the title of which is printed only in Russian. The most part of the song is sung in Russian but its closing part – in English...
For more information and listening cover version (presented for guidance only) click
here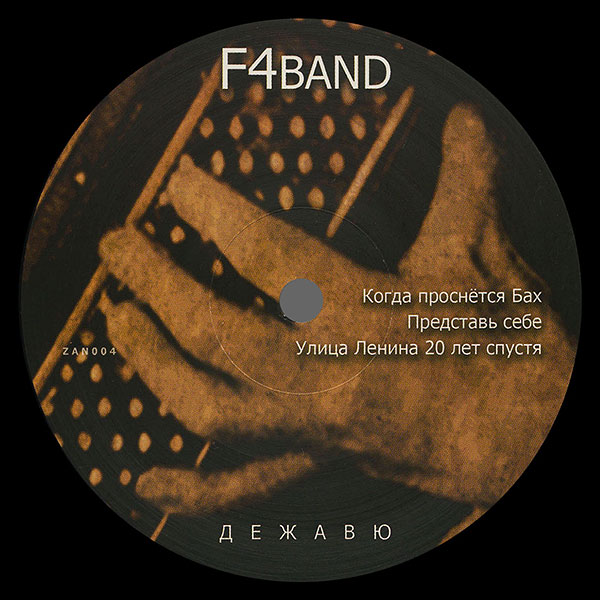 На этом диске-гиганте можно услышать песню "Представь себе" (трэк 2 на стороне Б) в исполнении Фёдора Чистякова (баян, вокал) и его группы "F4BAND" (Россия). Авторство композиции не указано ни на обложке, ни на этикетке (авторство и всех других композиций также отсутствует). На самом деле, это кавер-версия песни Imagine Джона Леннона, записанная и смикшированная летом 2010 года, но название которой указано только на русском языке. Бóльшая часть песни исполняется на русском языке, но заключительная её часть – на английском....
Более подробная информация и аудио файл кавер-версии (в ознакомительных целях) находятся
здесь
.